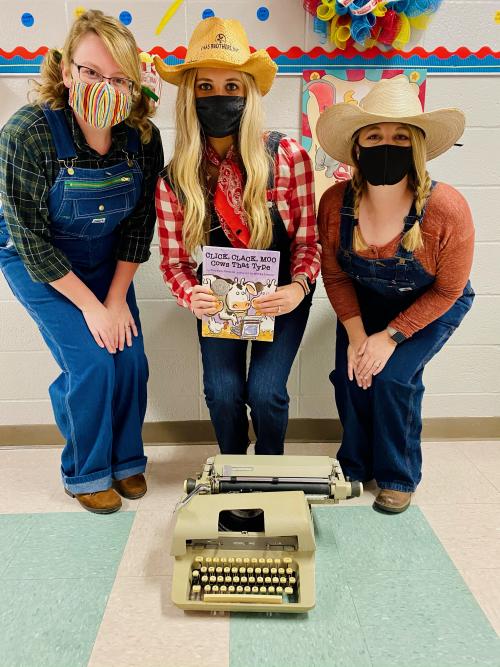 Kindergarten and second-grade teachers have been hooking their learners by setting the stage for learning! Kindergarten teachers dressed up like farmers from the book, Click, Clack, Moo, Cows that Type. The students were able to type on an actual typewriter to support building their background knowledge! Many students had never seen or experienced a real typewriter so they were thrilled to get to practice.
Second-grade teachers hooked their learners by dressing up as the characters from Charlotte's Web. Each day the teacher and students read aloud from the book Charlotte's Web. To support background knowledge and vocabulary teachers set the stage each day by displaying a picture that goes along with the setting or vocabulary words of the day. One day the teachers displayed a picture of a fair with a Ferris Wheel. For those students who had never experienced a fair, they had some great discussions on what you might see, smell, or hear at the fair!
Teachers are always trying different strategies from the, Teach Like a Pirate, book by Dave Burgess. This is just one strategy teachers have been doing to hook their learners!